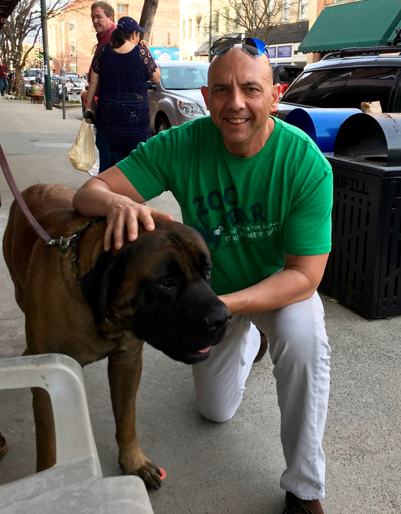 Supporting this show lets me keep this podcast 100% free. I don't want to put up a paywall, or even a partial paywall, like other podcasts are doing. But the truth is, running this show is W-A-A-Y beyond a full-time business, as far as time, effort, and expenses go.
And when you consider you pay for audio books, Sirius, music services and every other form of quality entertainment… paying for 40-50 hours a month of freshly created audio & video content you can't get ANYWHERE else, plus access to thousands of hours of life-lessons and musicians' life stories in back-episodes (also all free)… supporting this show makes total sense.
There are 2 ways to support the show: Monthly Membership & One-Time Support:
Monthly Membership – Choose Amount Below:
Here are the different Membership Levels and benefits for monthly supporters. (Scroll down to next section for one-time support)
Membership Benefits are below. You also get everything in each of the membership levels below the one you're in, as well:
Diamond – One-on-one phone call with Craig
Platinum – Shoutout on the show to all new members at this level
Gold – Everyone Loves Guitar "Insiders Club" T-Shirt
Silver – Group phone call, ask Craig any questions you want
Bronze – Hand-written thank-you note from Craig
One-Time Support – Enter Amount Below:
Background:
The first broadcast of this show was on August 31, 2017. Almost 600 shows later, it's grown to be not only the largest and most popular podcast in the guitar niche, but it's actually in the top 15% of all podcasts. I've interviewed side men, side women, and artists in genres from bluegrass to metal, and from more than 25 different countries. To keep it interesting, roughly 10% of my guests play instruments other than guitar (bass, drums, keys, vocals)
I've never really had any "rules" for the show other than I wanted this to be a place where personal growth is the focus, and where positive vibes and sunlight emanates from. I don't give a shit who you vote for… what religion you're into… who you're sleeping with, or what sex that person is. None of that stuff matters to me, and frankly it's none of my business (or anyone else's), anyway.
I support my guests. If they come out with a new record, they're welcome to come back on the show to promote that record. In today's day and age where there are fewer and fewer outlets for promotion, it gives me genuine pleasure to do this, especially as our audience grows. Getting turned on to new music is one of the many benefits of listening to this show.
I enjoy the community growing around the show. I've found musicians and music fans to be some of THE most open hearted and open-minded people around. We also get a steady stream of comments and input from listeners by email, on social media, and on YouTube. I do my best to respond to most of them, and have developed a warm rapport with many of the show's listeners. I've also had the pleasure of meeting some of my listeners and would love to do more local meetups moving forward.
The Bottom Line: As you can imagine, producing so many shows, each one being close to 2 hours long, on average, isn't easy. Between booking guests, preparing for interviews and researching guest's backgrounds… doing the interviews and editing the audios & videos… the amount of time and cost on my end, and for other staff, is staggering.
Here, these are real numbers, just to give you an example of one of the tasks involved: to get my first 500 guests, I'd estimate I had to make 750 calls or texts and send out over 1500 emails. But… I also reached out to another 500 people, who were either not interested in coming on the show, or who simply couldn't do it. These contacts required almost as many calls, texts and emails. And that's just ONE aspect of the show.
Not to mention, maintaining the website, getting the show distributed, maintaining social media presence, advertising and marketing costs, and so on. And advertising revenues only cover so much.
Loads of listeners have asked me how they can support the show, how can they thank me for what I'm doing, and for the community we're building together. Now you can do all of this, right here on this page.
FAQs
Can I cancel or change my monthly support? Yes, of course. You can do both – simply email support AT everyonelovesguitar.com
Is my payment information safe and secure? Yes. Transactions are processed by Stripe, one of the biggest credit card processors. They are under constant scrutiny to keep up with the absolute latest and most stringent security standards in the card-processing industry.
When will I be charged? You will be charged when you put your transaction through, and you'll receive a confirmation email receipt
What currency are the transactions in? US Dollars
Can I get a refund? You can cancel any future credit card debits, but we are unable to refund payments that have already been processed.
Please email support AT everyonelovesguitar.com for any other info.